Bio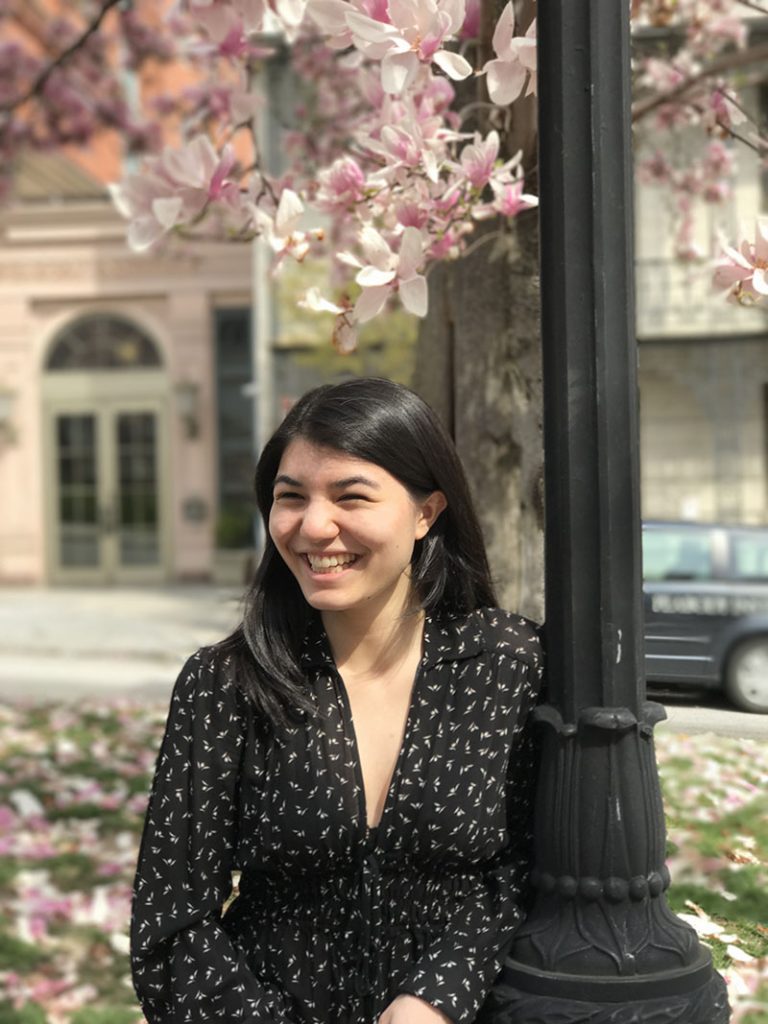 Jasmine Galante is a composer, singer-songwriter, classical pianist, and actress based in New York and Baltimore. Galante's compositional and performance works span a wide range of genres, from contemporary classical to pop. Her projects often involve a narrative element and focus heavily on collaboration.
Galante began her musical career as a performer, both on stage and on screen. As a pianist, she has performed at some of New York City's most prestigious venues, including Carnegie Hall and Lincoln Center. In piano performance, she received first place two years in a row in the Concert Festival International Competition and received third in the American Protage International Piano and String Competition. Doubling as a classically trained vocalist, Galante received third place in New York Lyric Opera Theatre's 2014 National Vocal Competition. As an actress, she has appeared in promotional spots for PBS and Nick Junior, cameoed as a character on Dora the Explorer, and appeared in a couple of films.
She eventually weaved her love of storytelling into her love of music, deciding to write and release a pop EP, The Moon Also Rises, in early 2017. Besides performing the set at New York's The Bitter End, she made Women of Substance's #1 New and Noteworthy award winning podcast three times, and was named a semi-finalist in the International Songwriting Competition and Unsigned Only Music Competition.
More recently, Galante has been working on compositions in the contemporary classical genre, and has had the opportunity to collaborate with many amazing ensembles and performers, most notably So Percussion and the Walden School Players.
In early 2019, she was commissioned to compose a vocal piece for the second annual Music and Words series at the University of Baltimore. Other pieces of hers have been performed at the Princeton Record Exchange, NYU, Small World Coffee Shop, and the Peabody Institute of the Johns Hopkins University, where she currently studies composition under the instruction of Dr. Oscar Bettison. She is also pursuing a second BM in Recording Arts and Sciences. Upcoming projects include collaborations with a violin/saxophone duo, a flute/percussion duo, and saxophone/percussion/piano trio.